Shanghai Fier Mechanical Co.,Ltd is Shanghai Repres
entation of Christian Maier GmbH& Martin Lohse GmbH, we mainly are engaged in sales of rotary joints and valves, technical consultation and after sales service, our business area including paper & pulp industry, plastic & rubber industry, petrochemical industry, steel industry and food industry and sewage process.


Christian Maier rotary joints Application Range:
Maier rotary joints for heating and cooling of rolls
with
thermal oil, water and steam. Application in all kinds of plastic and textile machinery, nonwoven and paper calenders, cast steel lines and chemical industry.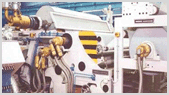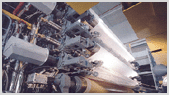 Lohse Valve Application Range:
LOHSE-COMPACT valves from stainless steel for
reliable shut-off and regulation for any kind of pulp process. Special valves for high wear applications like waste paper reject-sand, glass, etc.